An adventure vacation is more than just a break from the routine; it's a journey into the unknown, an exploration of the world's hidden wonders, and a test of one's own limits. It's about experiencing the raw beauty of nature, the richness of ancient cultures, and the exhilaration of physical challenges. In 2024, Belize stands out as the quintessential destination for those seeking an adventurous escape, offering a diverse range of experiences that cater to the thrill-seekers and the curious explorers alike.
Embark on Unforgettable Expeditions
Belize in 2024 is a playground for adventure, with its lush jungles, mysterious sacred caves, and vibrant marine life. Each activity offered is a unique opportunity to engage with the natural and cultural landscapes of this breathtaking country.
Jungle Treks and Ancient Maya Ruins
Embarking on a jungle trek in Belize is like stepping into another world. The dense foliage, the cacophony of wildlife sounds, and the sense of isolation from the urban world make for an exhilarating experience. These treks often lead to awe-inspiring ancient Maya ruins such as Caracol or Xunantunich. Exploring these sites is not just a physical adventure but also a journey through time, offering a glimpse into the rich history of the Maya civilization.
Cave Exploration Adventures
For those who dare, Belize's cave systems offer an adventure like no other. Actun Tunichil Muknal (ATM) Cave, for example, is not just a geological marvel but also a significant archaeological site. Here, you can wade through crystal-clear waters and navigate between stalactites to discover ancient Maya artifacts and skeletal remains, offering a blend of adventure and history.
Marine Adventures: Diving and Snorkeling
Belize's barrier reef, a UNESCO World Heritage Site, is a paradise for divers and snorkelers. The vibrant coral formations and diverse marine life make for an underwater adventure that is both visually stunning and exhilarating. Whether you're an experienced diver or trying snorkeling for the first time, the clear waters of Belize provide an unmatched marine experience.
Cultural Immersion and Nature Connection
Adventure in Belize is not limited to physical activities; it also involves engaging with the country's rich culture and diverse ecosystem.
Interacting with Wildlife
San Ignacio Resort Hotel offers guests the unique opportunity to interact with Belize's native wildlife, such as through the Green Iguana Conservation Project. This experience allows you to get up close with these fascinating creatures in a responsible and educational environment.
Engaging with Local Culture
Belize's cultural diversity, from the Maya to the Garifuna communities, adds another layer to your adventure. Experiencing local traditions, cuisine, and music offers a deeper understanding of this vibrant country, making your adventure both enriching and enlightening.
San Ignacio Resort Hotel: Your Adventure Hub
At the end of each thrilling day, San Ignacio Resort Hotel awaits to offer you comfort and luxury in western Belize. Our hotel is not just a place to stay; it's your base for adventure, your sanctuary after a day of exploration, and a window to the natural beauty of Belize.
Luxurious Comfort Amidst Nature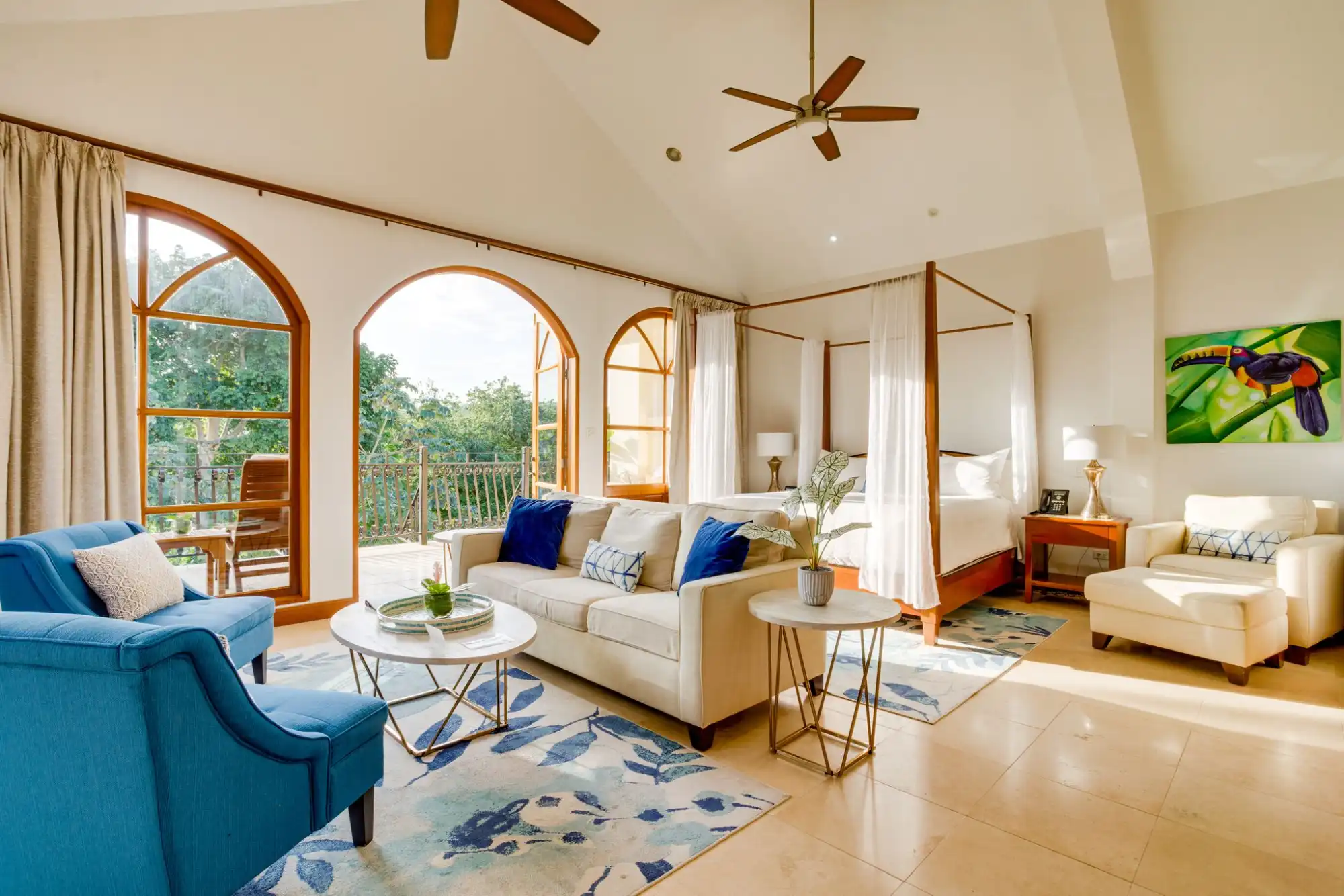 Our rooms and suites offer the perfect blend of comfort and elegance, with views that overlook lush tropical landscapes. Unwind by the pool, enjoy gourmet meals at our on-site restaurant, or relax with a spa treatment — we provide the perfect balance to your adventure-filled days.
Convenient Access to Adventures
Located in San Ignacio Town, our hotel is ideally situated for guests to embark on various tours and activities. We offer convenient access to the best adventure experiences in Belize, making it easy to plan your daily explorations.
Personalized Service and Expertise
Our knowledgeable staff are dedicated to making your stay memorable. From arranging tours to providing insights into local attractions, we ensure that your adventure vacation is seamless, safe, and unforgettable.
As 2024 beckons, Belize emerges as the adventure destination of choice, offering a blend of thrills, culture, and natural beauty. San Ignacio Resort Hotel, nestled in this land of adventure, is the ideal place to stay for those seeking an adventurous and enriching vacation. Book your stay with us and discover why Belize is the go-to destination for adventurers in 2024.
Contact us Today!