Traveling with family can be both rewarding and challenging, especially when exploring a destination as diverse and captivating as Belize. But with the right planning and insights, your family holiday can be transformed into an effortless adventure. At San Ignacio Resort Hotel, we understand the nuances of family travel. Here are 12 ways to ensure your Belize family holiday is not just easy, but unforgettable.
1. Choose Family-Friendly Accommodations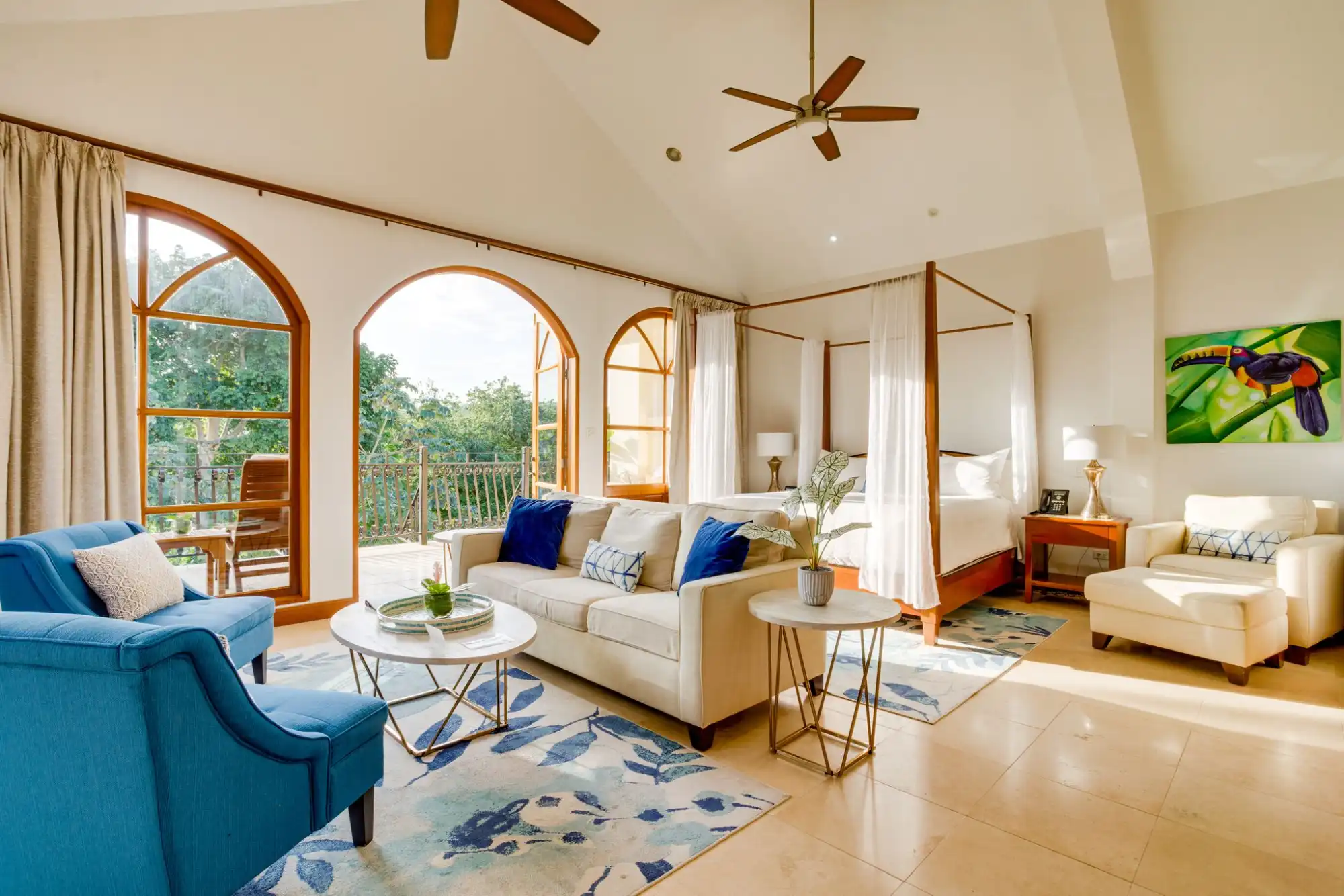 San Ignacio Resort Hotel offers family-friendly suites with ample space and comfort. Opt for rooms with connecting doors or extra beds to keep the family together while providing enough room for relaxation.
2. Engage in Educational Tours
Belize is a living classroom. Participate in the Iguana Conservation Project or visit the ancient Maya ruins like Xunantunich and Cahal Pech. These Belize tours are both fun and educational, making learning a part of your holiday adventure.
3. Enjoy On-Site Dining Options
With kids, dining can be tricky. The Running W Restaurant at the hotel caters to various tastes, offering both local and international cuisine. The kid-friendly menu ensures that even the pickiest eaters are satisfied.
4. Explore Nature Safely
Belize's lush landscape is a playground for nature lovers. Go on guided nature walks or bird-watching tours organized by the hotel, ensuring a safe and informative exploration of Belize's flora and fauna.
5. Embrace Local Culture
Visit the San Ignacio Farmers Market with the family. It's a colorful, lively place where kids can learn about local foods and culture, and even try new fruits and snacks.
6. Choose Easy-to-Access Adventures
Select tours that are suitable for all ages. Cave tubing and river canoeing are family-friendly activities that offer excitement without being too strenuous.
7. Utilize Babysitting Services
For some adult-only time, utilize the hotel's babysitting services. Professional babysitters can look after your children, allowing you to enjoy a spa day or a romantic dinner.
8. Stay Connected
San Ignacio Resort Hotel offers complimentary Wi-Fi, keeping you connected. Whether it's to share photos, stay in touch with family back home, or for entertainment, connectivity is essential.
9. Pack Smart
Belize's climate is typically warm and humid. Pack light, breathable clothing, sunscreen, insect repellent, and hats to keep your family comfortable during outdoor activities.
10. Seek Local Advice
Our staff are locals and know the area inside out. Don't hesitate to ask for recommendations or tips on making the most of your family holiday in Belize.
11. Plan Downtime
While there's much to explore, remember to plan some downtime. The hotel's pool area is perfect for relaxation and allows the family to recharge before the next adventure.
12. Capture Memories
Finally, don't forget to capture these moments. Whether it's a family photo at the top of a Maya site or a snapshot with an iguana, these memories will be treasured for years to come.
Making your Belize family holiday easier, and more enjoyable, is all about finding the right balance between adventure and relaxation. At San Ignacio Resort Hotel, we strive to provide an environment that caters to the needs of families, ensuring that your stay in Belize is not just comfortable, but filled with cherished moments. So pack your bags and head to San Ignacio for a family holiday that effortlessly blends adventure, education, culture, and relaxation.
Contact us Today!